Blog Home
Thanksgiving Sides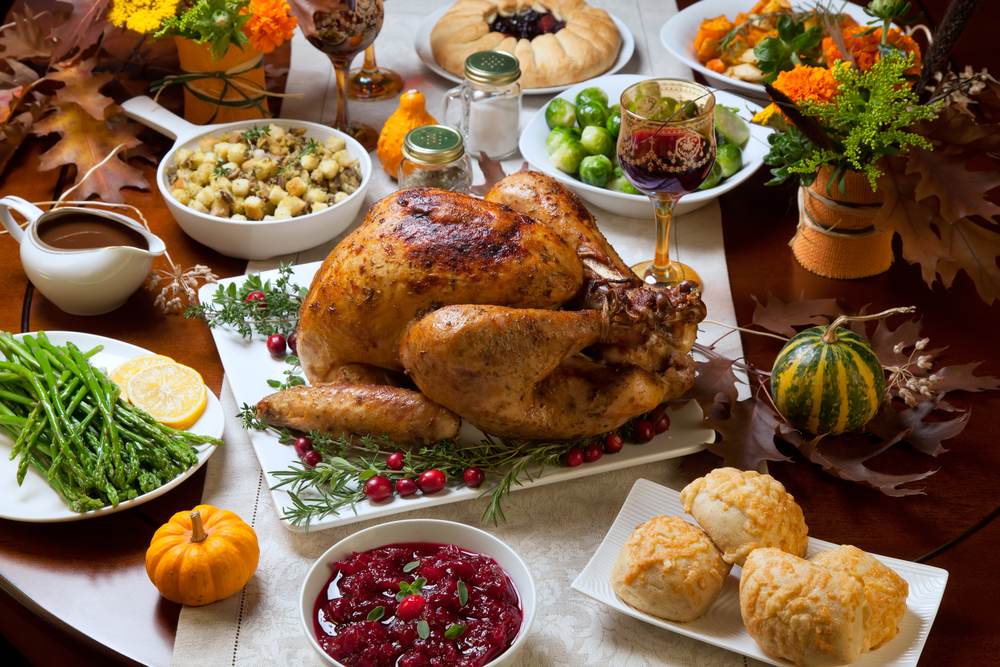 Preparing for Thanksgiving can be a daunting task. Deciding what to serve at your Thanksgiving dinner feast can be difficult; do you stick to tradition or switch things up? The Towers at Spring Creek Blog is sharing some unique side dishes that you might want to give a try this year for something new. Fill your Garland, TX apartment with the incredible aromas produced by these dishes as you cook them in your apartment's kitchen. They might even become your new favorite dish!
Roasted Asparagus and Bacon from The Cooking Channel
Not everyone is a fan of asparagus, but bacon is one food that almost everyone seems to love. This recipe for roasted asparagus wrapped in bacon is a great way to make vegetables desirable. Ingredients needed: trimmed asparagus bunches, olive oil, minced garlic, minced fresh rosemary, salt, pepper, and sliced bacon.
Chipotle Cranberry Apple Salsa from Destination Delish
This unique and festive salsa is a perfect appetizer to snack on while you wait for everything else to finish cooking. Make it with raw cranberries, chopped red onion, chopped jalapenos, minced garlic, chopped apple, chopped chipotle pepper, sugar, lime juice, and cilantro. Serve with tortilla chips or your favorite kind of crackers.
Cornbread, Chorizo, Cherry, and Pecan Stuffing from Bon Appetit
Liven up your traditional holiday stuffing by making this recipe which features an eclectic combination of flavors. What you will need: unsalted butter, white wine vinegar, dried tart cherries, crumbled cornbread, chopped pecans, olive oil, fresh chorizo, chopped onions, celery stalks, salt, black pepper, garlic cloves, fresh sage, eggs, chicken stock, and fresh parsley.
Creamy Butternut Squash Mac and Cheese from Sally's Baking Addiction
This mac and cheese recipe features a sauce made primarily from butternut squash that is surprisingly delicious. Ingredients include: butternut squash, chicken broth, milk, minced garlic, penne pasta, chopped kale, plain Greek yogurt, salt, ground pepper, shredded cheese, breadcrumbs, and fresh parsley.
What are your favorite non-traditional Thanksgiving sides? Share your thoughts and recipes with us in the comments. Thanks for reading our post and have a great month and a Thanksgiving overflowing with good food!