Blog Home
Candied Apple Recipes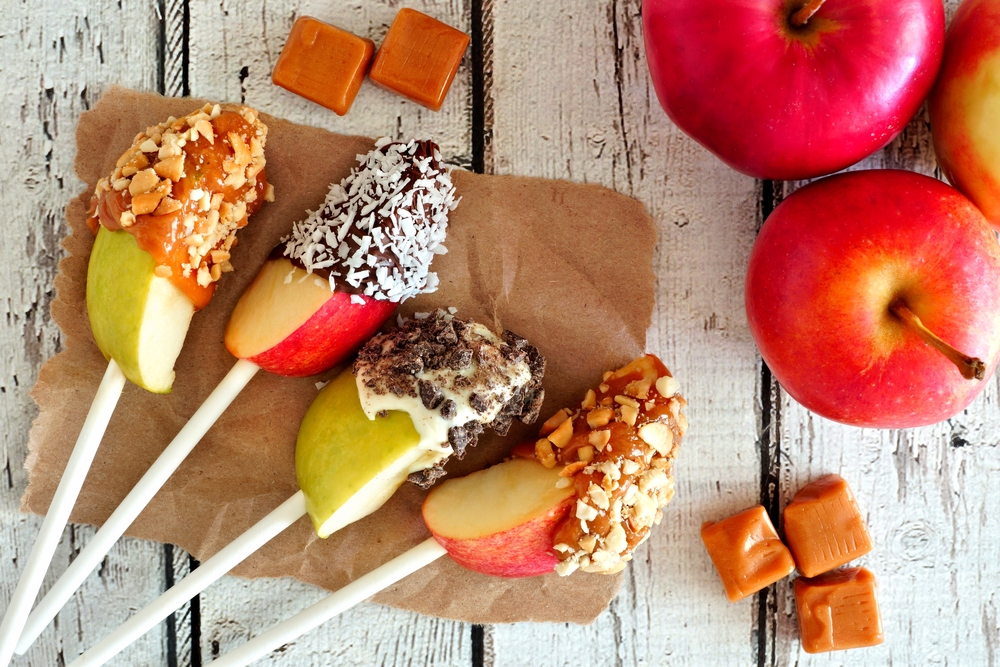 Fall brings with it so many wonderful flavors: pumpkin, cinnamon, ginger, nutmeg, apple, and so much more. In today's The Tower at Spring Creek Blog, we are sharing some different candy coated apple recipes that you can make right at your apartment. Classic candied apples are good, but these candy covered apples hit it out of the park! Keep reading for some sweet sugary recipes that you will love.
Skittles Candied Apples from Confectionalism
Taste the rainbow with these extra fruity Skittles coated apples. What you will need: any variety of apples, sugar, water, light corn syrup, parchment paper greased with unsalted butter. Skittles candies separated by color into bowls and crushed, cornstarch, and matching food coloring for each of the Skittles colors.
Red Hot Candy Apples from Mom Start
These apples coated in red hot candies have quite the kick of spicy cinnamon. What you will need: your favorite variety of apples, skewers or popsicle sticks, sugar, light corn syrup, red hot candies, red food coloring, and water.
Black Poison Toffee Apples from Simply Delicious Food
Don't be put off by their suspicious appearance, these toffee covered apples are incredibly delicious. Inspired by the poison apple from Snow White, like the Disney princess you won't be able to resist them. What you will need: granulated sugar, water, light corn syrup, black gel food coloring, granny smith apples, and skewers or popsicle sticks.
Gourmet Caramel Apples from Lauren's Latest
These gourmet caramel apples are so much more than regular caramel covered apple. These apples feature pretty much any possible topping you could think of. Discover your artistic side and create a glorious edible masterpiece! You will need: apples, caramels,cold water, shredded coconut, mini chocolate chips, graham cracker crumbs, mini M&M's, mini marshmallows, crushed cookies, chopped nuts, sprinkles, white chocolate chips, peanut butter chips, butterscotch chips, and any other toppings you desire.
The Movie Night In Caramel Apple from Delish
These caramel coated apples are covered in every candy you would pay too much for at the movie theater. Have a movie night in your apartment and munch on these tasty candy covered apples. Make caramel apples and before the caramel cools and hardens roll the apple in bowls of your favorite candies. In this recipe they coated their caramel apples in mini M&M's, chocolate covered raisins, and some caramel popcorn.
What other unique candied apple recipes have you discovered? Share them with us in the comments with the recipe so we can test them out. Thanks for reading our post, and we hope you have a fantastic month and a spooktacular Halloween in Garland, TX!